Soon to come
The Magna Regula project is under development. Our first step is to go to kickstarter crowdfunding to develop the best Role Playing Game Player and Game Master online experience ("in the cloud").
Stay in touch with us by filling the "help us" form on the right.
What is the Magna Regula project
For Players and Game Masters
Magna Regula aims RPG Players as well Game Masters. Players will be able to store and manage their Characters online and propose them to Game Masters.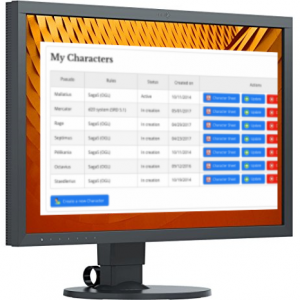 It allows too Gamemasters to conceive, manage and run their Scenarios online, with 2D and 3D stuff.
Magna-Regula allows GM to create, sell or share their scenarios on our market place.